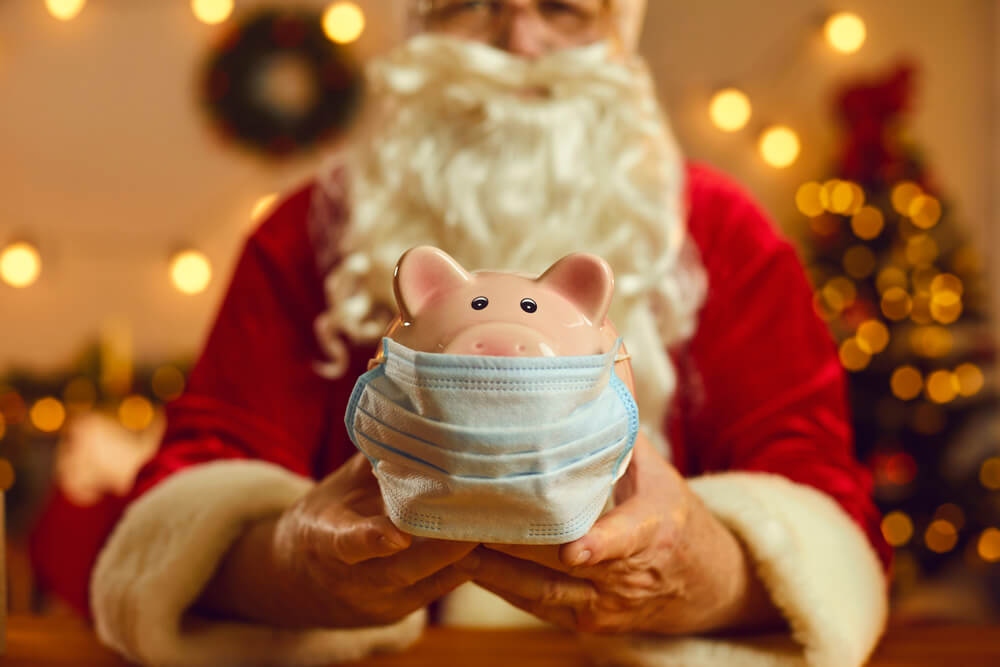 Christmas Loans For Stress-Free Christmas Gift Planning
The costs of buying Christmas gifts can quickly grow to be exponential. We are seldom ever as prepared as we would like to be, and when the time comes, we sometimes need a little extra financially to get us by. We often have to buy gifts for family, friends, and coworkers alike - and that's not even mentioning the extra costs for those who have naturally large families.
If you've ever found that the stress of affording Christmas gifts during the holiday season is too big a burden, consider Christmas loans. With proper budgeting and diligence in paying them off, Christmas loans are a good alternative to skipping Christmas gifts. In this article, we'll discuss Christmas gift expenses and how installment loans can help work to bridge the gap.
Typical Christmas Shopping Expenses
When it comes to Christmas shopping, we are all aware of how quickly costs can add up. These days, it's not only expected to buy gifts for your immediate family members, but also for extended family, friends, and even coworkers in the event of office exchanges!
Below, we'll discuss some of the things that factor into increased Christmas gift expenses for some individuals, which can bring about the need for a loan.
Gifts for Family and Extended Family
Many people consider gifts for family members to be the most essential gifts given and received during Christmas. Parents want to be able to make their children's wishes come true, and further, there are sentimental ties and expectations wrapped up in family gift-giving.
But what happens if you come from a larger than normal family? Let's say you have four children of your own, and each of them has their own children, as well as cousins and aunts and uncles on both sides of the family. These are scenarios in which you might not be able to make the money spread without spreading yourself too thin.
Gifts for Friends and Coworkers
Of course, expenses only multiply when you factor in gifts for non-family members. On top of the steep expenses, you can expect to pay for your own family, friend gifts can add up, too. If you also have a large social circle or even a few close friends who are counting on a gift exchange, then you might have to shell out even more money in that realm.
Further, beyond the scope of social gift-giving, there is office gift-giving, which often has a monetary amount tied to it. If your office does a Secret Santa or White Elephant pool, then you can expect to shell out another $20 or so for that.
Wrapping Paper and Supplies
Further, one Christmas expense that you might not think about when it comes to gift-giving and shopping is the cost of wrapping supplies. While these are separate expenses from gifts alone, the more gifts you buy, the more wrapping supplies you'll also have to buy. These expenses act in proportion with one another, and they can add up quickly as well.
Alternative Option - The Installment Loan
Once you see how quickly the costs of buying Christmas gifts add up, you may find that it's imperative to find another option to make ends meet. In these cases, you might consider the option of taking out an installment loan.
Installment loans are popular loans around the holiday season since they allow you to offset initial, larger portions of the costs and spread them out over a longer period of time. This way, you can pay off your Christmas gifts without as much stress and without as much rush.
How Does an Installment Loan Work?
An installment loan is essentially a fixed loan where you pay back a set borrowed amount over a period of time. This time period consists of a set number of payments calculated so that you'll have it paid off by a certain day.
Many people are familiar with installment loans, but you might not have considered them for Christmas shopping expenses. Installment loans are common when buying cars in a payment plan, student loans, as well as home loans (mortgages).
The main difference with a Christmas installment loan is that you are choosing this set borrowed amount for your Christmas expenses, rather than say a car or house. The installment loan helps you pay off Christmas expenses at a slower pace, spread out over a manageable time period, with fewer upfront costs.
How Does Installment Loan Borrowing and Interest Work?
Installment loans could be as small as a few hundred dollars or as high as $50,000. It will depend on what sort of purchases you intend on making at Christmas. While a smaller loan is always a better loan for your financial freedom, a large purchase like a car for a Christmas gift would warrant a loan upwards of tens of thousands of dollars.
However, if you know that the Christmas season is coming, and you know what your exact budget is for the gifts you want to buy, you can use this figure to help you. Knowing your exact budget can turn into your loan amount, which you can use to start making plans to pay it off.
How Long Does It Take to Pay Off?
The timeframe for paying off an installment loan will vary from person to person. Some of the factors that will affect the timeframe include:
How much money you are borrowing (typically the more you borrow, the longer it takes to repay)
The interest rate you receive (it's wise to pay off the loan in a shorter time period if you receive a higher interest rate so it doesn't build up)
The lender you have chosen (certain credit unions, banks, and lenders have different minimum or maximum terms they may apply to the installment plan length)
Typically speaking, though, installment loans are for short-term use and emergency purposes. They aren't made to be long-term, and you'll find that they often don't last longer than six months to five or six years.
Getting an Installment Loan
Check out our installment loans designed to suit your needs. Getting an installment loan from us means that you could achieve a borrowing amount between $200 and $3,000, spread over a flexible repayment period.
One of the best parts is that the online application is simple and fast, followed by an instant decision. Be prepared to provide personal information in your application, such as your checking account information, SSN, and a valid photo ID with proof that you're at least 18 years old. Don't worry about having a driver's license, either, as it's not necessary for loan approval.
Moreover, did you know that there is no collateral required? You won't have to worry about putting your valuables on the line so that you can buy new valuables. You also won't have to worry if you have a less-than-perfect credit score. Even those with lower credit scores or previously rejected loan applicants have a chance at installment loans.
Just make sure you provide your credit check from an alternative credit bureau as a part of your application. Once you get approved and sign your agreement, you'll receive your personal set of fees and terms of your loan. Interest rates and other factors will vary among borrowers.
The Advantages of Christmas Installment Loans
There are some pretty nice advantages to installment loans overall. Although loans are inherently risky, if you decide to take out a loan for Christmas gifts, installment loans have some upsides that make them worth your while.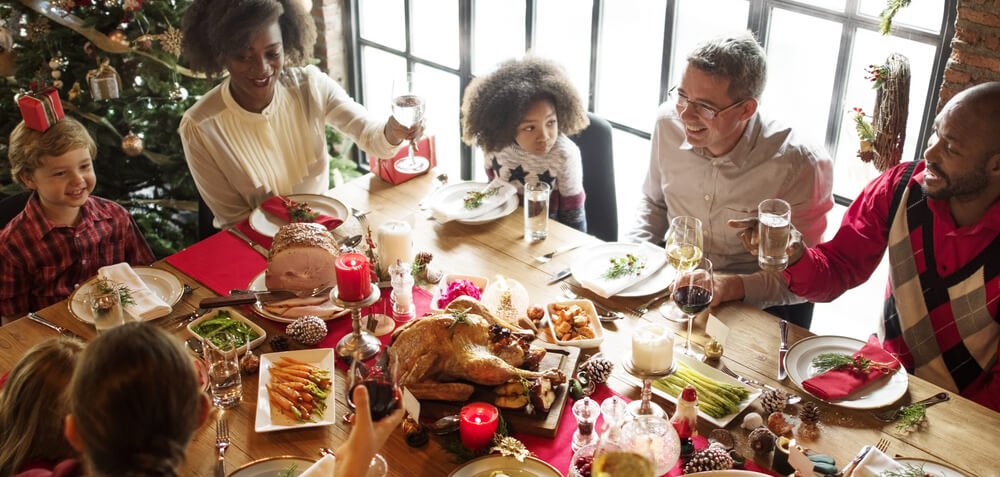 The Fixed Aspect
Installment loans are often "fixed". This basically means that you pay a fixed amount each month of the installment plan, and you could also have a fixed interest rate. If you have a fixed rate, you've found yourself a decent loan.
This means you know from the start how much you will have to repay overall. Aside from that, you also are less likely to end up digging yourself deep into debt since the interest won't increase more than you expected.
Beneficial for Financially Smart Individuals
Another perk of our installment loans is that they are quite beneficial for those with good credit and those who know how to use money wisely. Since they have an "end date" - a date by which you are no longer in debt - paying in full and on time will pay off in more ways than one.
If you find that you have no problem being a smart borrower, then taking out an installment loan and paying it off could actually improve or raise your credit score. Good loan payback behavior looks really good to credit bureaus, and it could actually raise your credit score from good to very good if all goes well.
Further, opening new "credit files" (things like loans, credit cards, and other lines of credit) can enhance your FICO score by making your credit history more comprehensive. By taking out an installment loan, you may just boost your credit score a few points, within reason.
Installment Loans Require No Collateral
You typically don't have to present collateral in order to take out an installment loan. This is good news when using the loan to buy Christmas presents since, after all, you're probably taking out the loan so you don't have to lose valuable things like your car in the first place. There are fewer strings attached, and what you see is what you get.
Installment Loans Are Usually Fast
One advantage to installment loans that draws people to them is the brevity of the process. Aside from the quick and easy application time (only takes minutes to complete online), installment loans often get approved in minutes as well. You can also count on quickly receiving your loan upon approval.
When it comes to the Christmas season, taking out a loan for gift shopping purposes needs to be quick and simple. With installment loans, you get just that – quick cash to cover your gifts with a lot of leniency to pay them off over time.
There is Personal Payoff
Of course, the obvious big pro of using installment loans to front Christmas expenses is that it takes away the stress of gift-giving. Whereas shopping for gifts can often cause immense financial burden and worries about being able to pay the bills, installment loans take a load off your shoulders. Having less to worry about around the holidays means you can focus on what matters.
How to Be Smart About Using Christmas Installment Loans
There are a few ways you can be financially smart about installment loans meant for Christmas purchases.
Set your budget before you even start browsing lenders
Don't request a very big borrowing if you know you have a low credit score (otherwise, your interest might be high)
Request a reasonable payment plan that you know you can manage
Always pay on time and in full for the month so you don't damage your creditworthiness
Intend to use the loan for one larger purchase or multiple modest purchases, but not both
Conclusion
When the holidays arrive, you may find that the budget you've set for gift shopping simply won't suffice for all the people on your list. With large families, office gift-giving parties, and friends to shop for, you may find that you need a modest loan to help you cover the difference.
If this is you, then consider applying for an installment loan to spread out the financial burden. You'll have a set end date, possible fixed interest, and if you repay wisely, you'll be out of debt in a shorter amount of time without having to pay huge costs immediately.