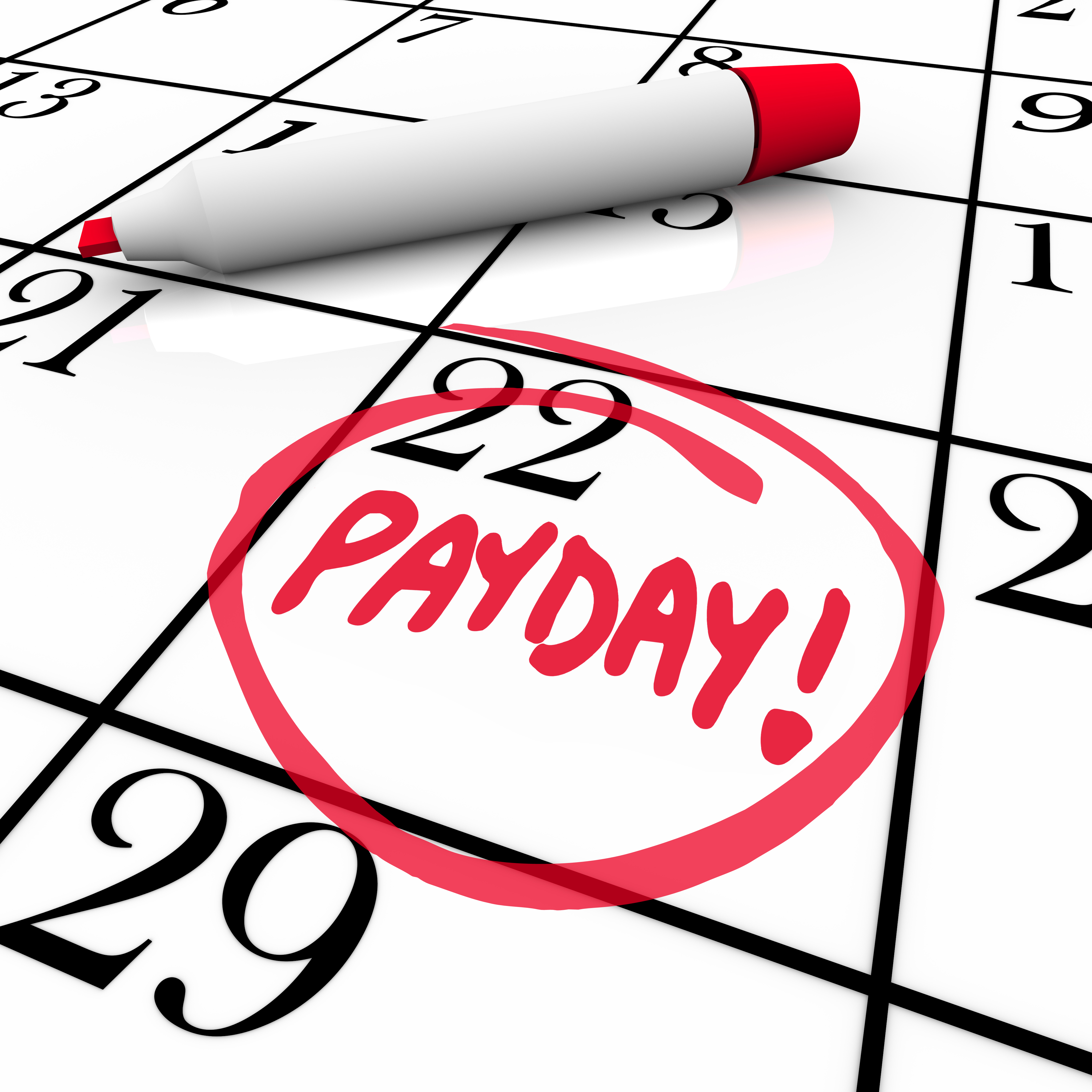 Comparing Installment Loans to Payday Loans
Installment loans and payday loans have a few similarities, as well as some striking differences. Let's begin with the things they have in common. Both an installment loan and a payday loan are referred to as a small-dollar, high-cost loan because of the high-interest rate and relatively low loan amounts. Borrowers using these types of financial products usually have a lower credit score or no credit history at all, which is why they are seeking an alternative funding source. If the borrower does not have access to a credit card or loan from a traditional banking institution or credit union, they look for loan type that does not require a credit check. In these situations, the borrower is amount always charged a higher interest rate than a conventional loan.
Payday Loans
A payday loan is an advance on your next payroll check. The amount you could receive typically ranges from $100 to $1,500. This is an unsecured, short-term loan that is usually required to be repaid on your next payday. This is usually done with a post-dated check the borrower writes when securing the loan or with an automatic electronic funds withdrawal. The lender will charge fees and interest on the loan in addition to the principal amount that was borrowed. The amount you could receive is based on your income and ability to repay the loan. If the borrower is unable to repay their loan in full on their next payday, the balance can be rolled over for another week, although they will incur additional fees and interest.
Installment Loans
In comparison to a payday loan, the amount you can receive with an installment loan ranges from about $150 to several thousand dollars. Because an installment loan is a secured loan, being approved will be determined by your credit history and your income. Your overall net worth will also be taken into consideration, as well as how long you have lived at your home, your monthly expenses and a variety of other factors. If approved, the borrower will usually have between 6 months to a few years to repay the loan. The amount of time will depend on the amount borrowed, as well as the borrower's income. Repayment will be set up in fixed monthly installments, unlike a payday loan that is repaid in one payment. This kind of loan offers more cash and more flexibility to repay over time, making it an ideal choice forpeople who are facing financial challengesthat require a more strategic approach.