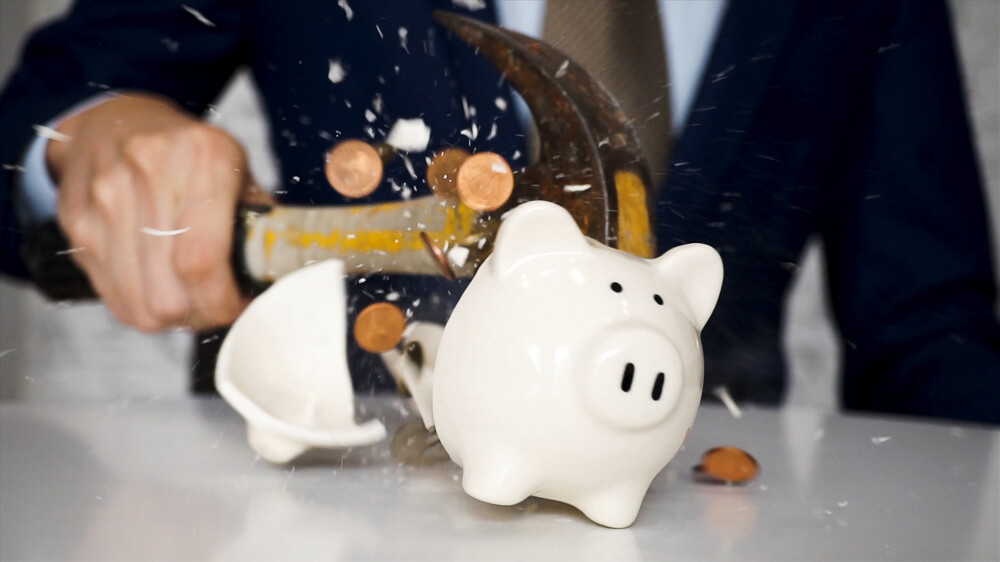 How Emergency Personal Loans Work
Life is full of unexpected moments. Sometimes, these surprises are wonderful and welcomed. Other times, when they come in the form of an emergency, they can be stressful and frightening. Often, an aspect that makes unexpected events even more unfortunate is their cost. Emergencies tend to be expensive.
Few people have savings reserved for emergencies. In fact, a recent report claims that only 39% of Americans could afford an unexpected expense of $1,000. This figure implies that when these unexpected costs arise, most Americans feel a significant strain on their finances. Rather than dig yourself deeper into credit card debt or dip into important and hard-earned savings, why not consider taking out an online installment loan for emergency expenses?
These loans are fast, and the application process is straightforward so you can access the funds you need when you need them. We've compiled a list of the various emergency expenses for which you can take out an online installment loan so you are well-versed on the matter should an emergency arise in your life.
Paying for Life's Unexpected Emergencies with an Installment Loan
The following emergencies are some of the most common reasons for which Americans are taking out online installment loans.
To Pay Off Unexpected Medical Bills
An emergency trip to the hospital for any reason is stressful. However, when you add the bill at the end, it can become overwhelming. Sometimes medical costs are anticipated, for instance, a scheduled surgery or procedure. But the price of these may increase depending on various factors when they are conducted. If any additional doctors are required or extra materials or time, you may find the money you had set aside for the bill is no longer sufficient.
On the other hand, there are medical emergencies that are true to form emergencies. These could be accidents or sudden illnesses that require immediate medical attention. Unfortunately, we cannot anticipate these expenses. You may be between paychecks or have recently drained your savings paying for something else, regardless, you need help, and you need it quickly.
Simple Fast Loans' efficient and uncomplicated application process makes accessing the funds you need in these moments possible. If you are in a situation where a medical bill must be paid immediately, an online installment loan for emergency expenses could help significantly.
To Help with Dental Costs
A visit to the dentist is usually not an enjoyable experience in the first place. When you add the bill into the equation, it can become downright unpleasant. Dental work is notorious for its price. Few Americans are lucky enough to have insurance to help with dental costs and even if you do, it may not cover the whole bill.
Unfortunately, the longer you wait to get the dental work you need, the worse your issue may become. A cavity left to its own devices can be painful and turn into a larger problem.
This is another situation in which an installment loan for emergency medical expenses could be a helpful option to consider. Rather than enduring a toothache while you wait for your next paycheck, why not try a loan that you can pay back in installments and apply for with ease.
Paying for Home Repairs
Owning a home is wonderful. You have an asset and are on the property ladder plus, you truly have a place to call your own. However, people often underestimate the costs involved beyond mortgage payments and the initial price of the place. Homes, both new and old, can become money pits before you know it.
Perhaps, you bought a charming old home, and now it needs re-wiring because the ancient wiring job at present is a fire hazard. Alternatively, you bought a brand-new condo only to realize the walls are paper thin and you can't get a good night's sleep. Home repairs and renovations are costly. However, the more urgent ones (such as a re-wiring job) may need to be dealt with immediately.
An online installment loan for emergency expenses can save you the hassle of further credit card debt and mitigate the stress of diminishing your personal savings. Home owning has its perks, and one is that you can apply for an emergency loan when repairs need to be handled.
Dealing with Emergency Vehicle Costs
Even a minor fender bender can mean expensive damage to your car. Though you may feel safe driving around with a loose bumper or broken taillight, it is illegal and if caught, you could find yourself paying far more money in fines than in the initial repair costs.
If your car requires repairs, you may need to deal with them right then and there, or else they could lead to worse damage and you not being able to drive your car. Rather than leaving your vehicle at the shop and trying to find alternative ways to get to work and pick up the kids, why not consider an installment loan for emergency expenses.
If the damage is minor, you could pay off the whole repair with one loan and pay it back over the next few weeks or months. If the damage is significant, a loan could help mitigate the hit to your bank account. When it comes to emergency car repairs, you need money quickly, a requirement Simple Fast Loans has accounted for in their easy and speedy application process.
Fixing Broken Appliances
We often forget how reliant we are on our appliances. However, if your refrigerator breaks down while you're at work and you come home to the smell of rotting food, you will quickly realize how very necessary it is. When it comes to air conditioning and heating systems, this holds true as well. Further, if you live in a northern state and your heating stops working in the middle of January, repairs become vital.
The cost of emergency repairs for appliances, heating, and cooling systems can be extraordinary. However, they often need to be fixed quickly to save one's home from further costs such as frozen pipes in the case of a broken heater and spoiled food in the case of a refrigerator.
An online installment loan for emergency expenses is especially helpful when it comes to these costs because of their fast approval. The more time you waste with lengthy loan processes, the more money you may lose. When applying for an online installment loan for emergency expenses from Simple Fast Loans, you will receive your decision within minutes. If the loan is approved, you will have your money either that same day or the next. When an appliance or home system breaks down, consider an installment loan so you don't break down too!
What is an Online Installment Loan for Emergency Expenses?
An online installment loan for emergency expenses from Simple Fast Loans is simply a method of borrowing money where repayment occurs in installments. The loan amounts range from $200 to $3,000 depending on your income and ability to repay the loan. The maximum amount varies state-to-state.
How Do I Apply for an Installment Loan?
At Simple Fast Loans, we understand that when an emergency arises, you need money quickly. In unexpected circumstances, the last thing anyone wants is a complicated application process. So, we've designed a straightforward and fast application so you can access your installment loan right when you need it.
When applying online, be sure to have the following items ready:
Valid government-issued photo ID

Active checking account where most of your income is deposited

Valid phone number to be contacted

Valid Social Security Number
Also, ensure you meet the following requirements:
You are 18 years old or above
You are not a regular or reserve member of the military (Army, Navy, Marine Corps, Air Force, or Coast Guard), serving on active duty, or a dependent of a member of the Armed Forces on active duty.
Once you have your documents together, simply fill out the online application form and you will have your decision in minutes.
Benefits of Taking out an Online Installment Loan
The primary benefit of taking out one of these loans with Simple Fast Loans is the fact that the entire process can take place from the comfort of your own home. In addition to our convenient platform, the following benefits also make taking out an installment loan simple and fast:
You can still apply with less-than-perfect credit.
If your loan is approved, you will have your funds as soon as the same or next day
The loan repayment periods are flexible
Loan decision is instant
You can rest assured that all your personal information is kept confidential
Additionally, with locations in Delaware, Idaho, Missouri, Mississippi, Nevada, New Mexico, South Carolina, Texas, Utah, and Wisconsin, you can choose a Simple Fast Loans location that is most convenient for you if you have further questions regarding the online loan process.
Final Thoughts
Emergency expenses are a part of life, however, how we manage them can help mitigate the stress and financial strain. Most Americans do not have enough money set aside to pay for unexpected expenses. Simple Fast Loans provides a quick and straightforward application that can be done entirely online because we understand that when emergencies arise, simplicity and speed are everything.