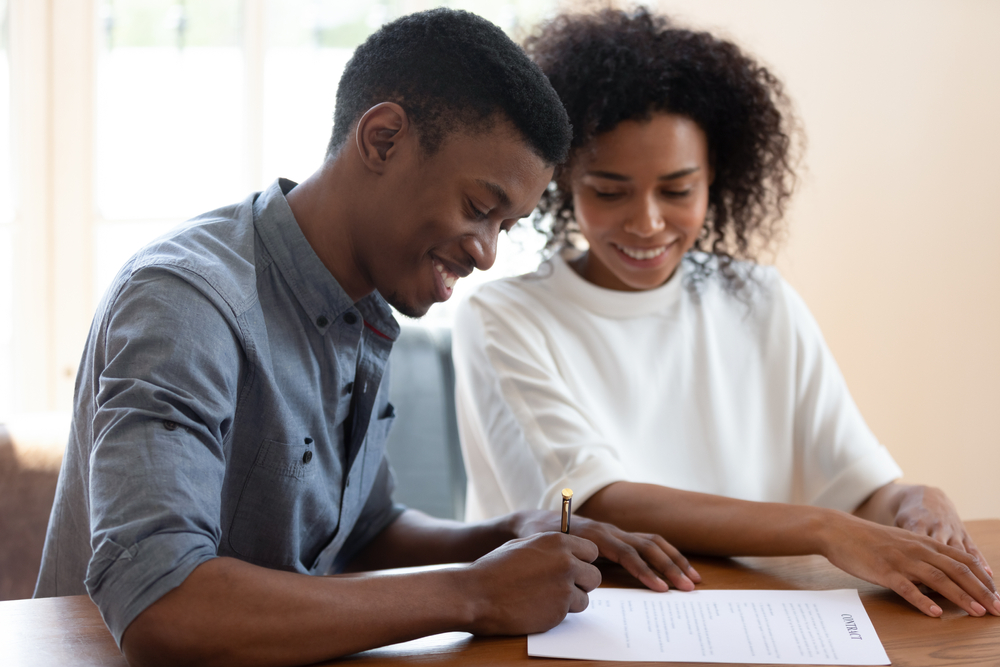 Registration Loans Made Easy: A Simple Fast Finances Guide
Did you know that over 50% of Americans have less than 3 months' worth of emergency savings? Furthermore, every fourth adult has no money set aside at all. In case an emergency occurs, all these people might not be able to pay for it. And, unfortunately, you never know when you are going to need that extra cash.
If you ever find yourself in a challenging life situation, you might want to consider applying for a loan. Some traditional bank loans can take too long to get approved and if you urgently need a certain sum, then taking out a registration loan might be the fastest way for you to get some cash.
What Is a Registration Loan?
A registration loan is a type of personal loan in which a vehicle is used as collateral. It can be short-term or semi long-term.
Usually, such loans have various terms, so that the borrower can determine what payment schedule he or she feels most comfortable following.
The actual amount of the loan would depend on the market value of the vehicle, as well as the borrower's income and his individual needs.
All-in-all, each case can be different and if you want to find out how much you qualify for, you can contact any store of your choice that can be easily found online.
Where Are Registration Loans Available?
If you have never heard about registration loans, it might be because you do not live in Arizona.
Such loans are legal in the state of Arizona and are governed under statute 44 of the 'Motor Vehicle Times Sales Disclosure Act'.
In case you live outside of this state, you might choose to go for a car title loan instead (see a detailed comparison of the two types of loans below).
The Benefits of Registration Loans
Of course, if you can avoid taking out a loan, you should do that. But if there is ever an emergency situation and you find yourself in the need of a certain sum, loans can come in handy.
Registration loans, in their turn, share a few benefits with other types of loans, but also have some that are specific for them.
Convenient; Fast
Nowadays, it has become incredibly easy and convenient to get a loan. All you would have to do is fill in an application (some stores let you do that online), undergo a simple application process (it can sometimes take you as little as 30 minutes), and get the cash that you qualify for.
The stores are committed to helping you get the money you need, so never hesitate to ask the loan representative any questions that you might have.
There are plenty of different stores that offer registration loans in Arizona and you can quickly find the nearest one to you, whenever you need to. The most advanced companies are able to offer you online loans.
Simple Fast Loans , for example, can verify all your information electronically in the shortest timeframe.
You Get to Keep Your Vehicle
The great thing about registration loans is that you wouldn't have to actually give your car to the lender. In fact, you can continue driving your vehicle while you are paying off the loan.
You Don't Have to Worry About the Process
Trying to get a loan can be stressful and challenging for some. When it comes to registration loans, a lot of companies tried to simplify the process as much as possible to help ensure that you get the cash you need in the shortest terms and without too much effort.
Some companies offer:
Easy repayment periods
No early payment penalty
And even no vehicle inspection
Moreover, with registration loans, you should have a vehicle that is registered in your name. That means that a lien-free title is not required.
Warning! Not all lenders deserve your trust. Make sure to do your research before filling in a form for a registration loan and read carefully through all the papers, so that you are aware of all the terms and conditions.
Registration Loans vs Cart Title Loans
You might be thinking that registration loans sound a lot like car title loans. These types have quite a few things in common, but they are also different in many ways.
Similarities
Both loans involve your vehicle
You should have a vehicle, in order to be able to apply for these loans.
Some loan types involve arriving at a physical store and spending quite some time there, while a representative checks whether you qualify or not.
For registration and title loans you can usually apply online and, in some cases, get everything done from the comfort of your own home.
You can pay the loan off early without facing penalties
In general, lenders let you pay off a registration or car title loan without facing penalties. That is a huge pro of such loans as if you manage to pay the loan off early, you won't be overpaying for too long.
You do not need amazing credit to get approved
A lot of reputable stores will still check your credit score, but there is nothing to worry about. You might qualify, even if your score is not great.
Differences
Usually, you can take out a larger amount with a car title loan
If you are applying for a title loan, you will be offered anywhere between 25% and 50% of the vehicle's market value. The numbers are a bit smaller with registration loans.
Simple Fast Loans can offer you up to $1.250 – a great amount to cover some emergency bills that you might have.
One loan requires a car title, while the other – a registration
A car title is a legal document that shows that you are the owner of the car. The absolute majority of lenders would require you to have a lien-free title to your car if you are applying for a title loan (that means that there is no debt against the vehicle).
In the case of registration loans, you are not going to need a title. You should only have documentation that shows that you have registered the vehicle in your state.
| | Registration Loan | Car Title Loan |
| --- | --- | --- |
| Title | No | Yes |
| Registration | Yes | No |
| Income | Yes | Yes |
| SSN (Social Security Number) | Usually, yes | No |
| Insurance | No | No |
If you do not own the car and you are willing to borrow a relatively small amount of money, then you should consider going for a registration loan.
How to Apply for a Registration Loan?
The application process would depend on the specific lender that you decide to choose.
A lot of companies would ask you to drive to a physical store. If you manage to find a store that is near you, this shouldn't take a lot of time.
Once you have arrived, a representative is going to check all of your documents and inspect your car. This is when you are going to find whether you qualify for the loan or not and how much money you can count on.
You would have to then fill out the necessary paperwork. Make sure to ask the representative any questions that you may have. All the workers at reputable stores would be happy to assist you and answer your questions.
In some cases, the steps mentioned above will take you less than half an hour. After that, you will either walk out of the store with money on hand or you would have to wait for a short amount of time before the cash gets transferred into your bank account (that usually happens the same day).
Can You Complete the Process Online?
Some companies, like Simple Fast Loans, can offer loans completely online. In fact, they require all loan applications to be processed online (of course, you can call customer support, if you are having any trouble).
All you would have to do is fill out a quick form online. After the loan agreement had been set up, you are going to have to e-sign with a loan package. Simply follow the instructions to place your signature or initial wherever it is required on the loan agreement.
That's it! You are done.
Registration Loan Requirements
The requirements can vary from one lender to the other. In general, to get a registration loan, you are going to need:
A current Arizona registration

A recent bank statement

Account number and a debit card

Proof of income
That can be a pay stub, pension statement, and so on.
 You can bring a utility bill, lease, etc.
Bear in mind that, to get a loan, you have to be at least 18 years old.
How Soon Will You Receive the Money?
If you have chosen to apply for a registration loan at a physical store, you might either walk out of the building with cash or get the amount that you qualify for sent into your bank account the same day (or the next one).
Going for an online loan will help you save quite some time as you wouldn't have to drive to an unknown location and then wait for the decision there. You can submit the form online from your house and then carry on with your day while waiting for the company's decision.
If you will get your loan signed before 2 p.m. on a bank day, the chances are high that you are going to be funded the same day. The loans that have been signed a little later will typically be funded by the end of the next bank day.
By the way, Simple Fast Loans offer instant funding to customers that have a Mastercard- or Visa-branded bank debit card. You can check the eligibility of your card by contacting the company.
How Can You Pay Off a Registration Loan?
First things first, with registration loans, there are no penalties for paying off early. So, if you have such an opportunity, you should definitely do that to avoid charges.
Tip: in case you can't pay the loan off at the moment, you can try to make larger payments than the ones required. This strategy will also help you save some money.
A lot of loans are satisfied within a year. You would have to make 12 consecutive payments, to pay the registration loan off. Depending on the amount that you have borrowed, the terms can be extended.
Making payments is extremely easy if you have qualified for an online loan.
You will be able to access your account and perform any related functions in a matter of seconds from your computer (or sometimes – mobile device). If you ever have any trouble with making your payments, you can contact the company via phone and ask them to process the payment.
What Are Automated Recurring Payments?
The majority of online loans are set up with automated recurring payments. This is an incredibly convenient option as you won't forget to make a payment on time.
An EFT (electronic funds transfer) payment is the technology that allows you to make a payment electronically. The loan company is going to present an EFT request to the bank and set up a scheduled payment.
Simply make sure that you have the necessary amount of money in your account every month when the payment is due and you're good to go.
What If You Are Not Able to Make the Scheduled Payment?
The best loan companies will do everything that is in their power to help you out. If you choose to go with Simple Fast Loans, simply contact the company at least 48 hours before the due date.
You can do that via phone or email and a store representative will discuss the available payment arrangement options with you.
How to Find the Right Company for a Registration Loan?
Unfortunately, there are a lot of 'companies' out there that are willing to take advantage of your difficult situation. Such lenders are the main reason why there is a lot of prejudice concerning loans and loan companies.
Thankfully, there are also reputable service providers that will be happy to help you get through this tough period in your life.
So, what exactly should you pay attention to when looking for the right company to get a registration loan?
Yes, you might be in the middle of an emergency, but give yourself at least a few minutes to find any online reviews of the company. You need to find a trustworthy loan provider, not someone that is going to vanish, once they get your personal information.
Also, do find out, if the company is going to share your private information with advertisers or any other companies.
Such fees are okay, but only if there is a reasonable amount of those. A company that requires a lot of upfront fees might not be worth it at all.
Just like the rates of many short-term loans, registration loan rates are higher than those of other financial products (such as mortgages, for example). And that is totally normal.
However, the interest rates of one company can be different from those of the other. So, make sure to find a few lenders that you like and then compare the rates.
Perhaps, the most important part. Now that you have found a company with the best rates, you would want to make sure that they are ready to cooperate and that they treat you with the respect that you deserve.
A great company has flexible repayment terms, the representatives are willing to work with you and want to find the best solution for your particular situation. Moreover, they allow setting a payment date that works for you.
To Sum Up
Congratulations! Now you are a real expert in registration loans.
Here are a few main points that sum up the article:
Registration loans are available only in Arizona
Your vehicle will be used as collateral, but you do not need a lien-free title, to qualify.
Registration loans are a convenient and fast way to get some extra cash in case of an emergency.
Some companies allow you to complete the whole application process online.
In a lot of cases, you are going to get your money on the same day.
The main difference between a registration loan and a car title loan is the fact that you do not need to actually own the vehicle to qualify for a registration loan.
The requirements usually include current Arizona registration, a recent bank statement, an account number, and a debit card, proof of income, proof of residence, and a valid ID.
In general, if you can avoid taking out a loan, you should do that. But if you find yourself in a difficult life situation and you need extra money fast, then a registration loan can become an option.
Simply remember to choose a reputable loan company, stick to the payment schedule, and everything is going to be fine.