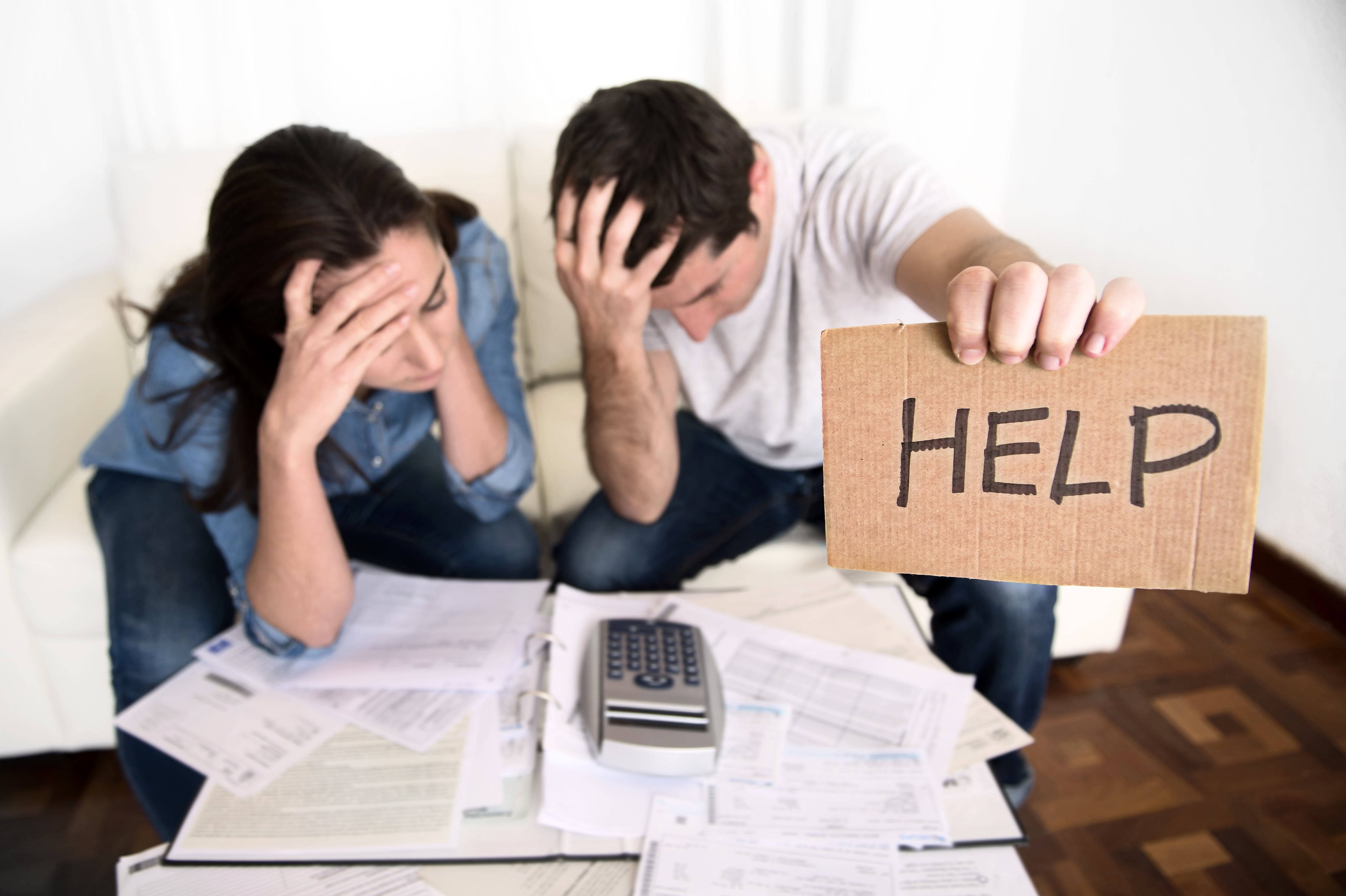 Best Loans For Bad Credit Borrowers (Editor's Choice)
Having bad credit doesn't mean you have to have bad luck when applying for credit loans. The top loans for bad credit borrowers include title loans, payday loans, cash advance loans, installment loans, and credit builder loans.
| | Installment Loans | Title Loans | Payday Loans | Cash Advance Loans | Credit-Builder Loans |
| --- | --- | --- | --- | --- | --- |
| Credit Required? | Yes | No | No | Yes | Yes |
| Average Loan Amounts | $300 - $3,000 | $200 - $25,000 | $100 - $1,000 | $100 - $1,000 | $300 - $1,000 |
| Income Required? | Yes | Yes | Yes | Yes | Yes |
| Collateral Required? | No | Yes | No | No | No |
Let's take a closer look at these loans, how they work and how they may benefit certain borrowers.
1. Installment Loans
What are Installment Loans
With installment loans, borrowers receive a set amount of loan at once and then must repay the loan over installments or a decided-upon number of payments. Borrowers can determine how much they need before requesting the loan.
How Installment Loans Work
Lenders and borrowers work together to determine the terms of an installment loan. For example, if there is a 36-month loan for a car, a borrower has three years to pay it off in monthly installments.
There are several different types of installment loans, but they all follow the basic monthly installment play with varying interest rates.
Some examples include car loans (often 12 to 96 months), home mortgages to purchase houses (typically paid over 15 or 30 years), and personal loans for a range of needs, including unexpected medical bills or paying down debt (usually between 12 to 96 months).
Not all installment loans require collateral ( such as our online installment loan product) and each has varying interest rates.
For auto loans, for example, longer installment plans mean higher interest rates. Personal loans tend to have the highest interest rates in the installment loan family, while mortgages have the advantage of fixed interest rates that do not change over time (unless you want them to as part of a refinance).
Benefits
Small payments over time to cover large expenses
Borrowers have a say in repayment terms
Installments usually stay the same over the course of the loan
Some loan terms allow borrowers to pay the loan off early to end interest rates
Helps build credit
2. Title Loans
What are Title Loans?
Title loans are short-term loans that are also known as car title loans or auto title loans. A borrower's vehicle is used as collateral for this loan and a borrower must own their car outright. Vehicles can be automobiles, trucks, or motorcycles.
Typically with title loans, borrowers are lent a small amount of money for what is typically a short amount of time.
Borrowers must present lenders with a loan application, show them a car, the car's title, and photo identification. Generally, title loans will not impact your credit score.
How Title Loans Work
Borrowers give the title to their vehicle in return for a loan. They often also pay lenders a fee for the loan. Borrowers most commonly must repay the loan in about a month.
Title loans are often obtained quickly, typically within a day. Loans can range from several hundred to thousands of dollars. Most title loan terms can amount to up to half of a vehicle's value.
Interest rates vary on title loans; some lenders charge, for example, 10% interest on 30-day loans. Some of the interest rates may be annualized, conveying a short-term rate into an annual rate.
If after the period of your loan you cannot pay your lender, they may tack on another 30 days to the loan and borrowers will pay another monthly fee. Such " rollover" can happen several times.
If borrowers are not able to pay, lenders may repossess your vehicle, which means it becomes their property entirely.
For those who struggle setting a budget or planning to pay off their loans, title loans may be difficult to manage.
Benefits
Can be obtained quickly
Borrowers keep their vehicles
Has few requirements
Borrowers do not have to have good credit
3. Payday Loans
What are Payday Loans?
Similar to title loans but minus the car, payday loans involve borrowers obtaining small amounts of money with the agreement that the loan will be repaid to the lender after the borrower receives their next paycheck.
Payday loans are short-term loans. A portion of the borrower's next paycheck acts as the collateral for immediate credit. Payday loans are also known as cash advance loans or check advance loans.
Commonly, $500 is the limit for payday loans, and many loans are for less than $500.
How Payday Loans Work
Payday loans are typically based on the income of the borrower, and borrowers typically provide lenders with a copy of a paystub for reference.
Payday loans, like title loans, can be obtained quickly online or in a store.
Borrowers often must provide a lender with employer pay stubs showing income. From your pay stub, lenders base their principal on a percentage of the borrower's short-term income.
Sometimes, collateral is a borrower's wages. A lender receives a check from a borrower and the borrower receives cash.
Lenders also charge a fee for these loans, and on the borrower's next payday, the lender is paid back in cash for the amount borrowed and the fee. Payday loans are helpful in situations where you need a relatively small amount of cash to hold you over between paychecks.
Selling Points
Relatively low amount of money exchanged
Lenders don't often perform credit checks
Easy to apply for, and quick to receive
Helpful for unexpected circumstances
Some states limit the interest rate percentage and regulate payday loans
4. Cash Advance Loans
What are Cash Advance Loans?
Similar to payday loans, cash advance loans are short-term loans received in cash that comes from what's available on a borrower's credit card balance. They are often offered by credit card companies.
How Cash Advance Loans Work
Banks or alternative lenders issue cash advance loans, which can include payday loans or merchant cash advances.
The most common type is the credit card cash advance, which is borrowing money from an existing credit line. The money can come from checks cashed at a bank or deposited or withdrawn from an ATM.
Borrowers must provide proof of income and personal identification when applying.
As usual, fees and interest rates are included and lenders expect these loans to be paid back quickly.
Benefits
Easy to obtain
Easy to manage
Uses existing credit card account
Credit score is not impacted by taking out cash advance loans
Good for those with responsible payback plans
5. Credit Builder Loans
What are Credit Builder Loans?
Is your credit deficient? You guessed it — this one is for you.
Credit builder loans are specifically designed to aid those who have a lack of credit history or too little of credit history, making securing large purchases difficult. Obtaining a good credit score with help from a credit builder loan may make it easier
How Credit Builder Loans Work
These loans work very differently than other common loans. Credit builder loans are often managed by smaller organizations, including community banks and credit unions.
Borrowers apply for a loan and if they're approved, the borrowed amount is put into a bank account, such as a CD or saving account, as payments are made. Lenders report payments to various credit bureaus in order to help secure a higher credit score for the borrower.
Borrowers typically cannot access the loan, which can range from a few hundred dollars up to about $1,000, until it is repaid in full. When the loan is paid, borrowers get the deposited money.
Credit builder loans do come with a range of fees for borrowers to keep in mind, including administrative fees, and lenders also charge interest, typically ranging from 5% to 15%.
Benefits
Loans can be secured with little or no credit
No property collateral
You can choose a trusted financial institution to work with
Secure savings option