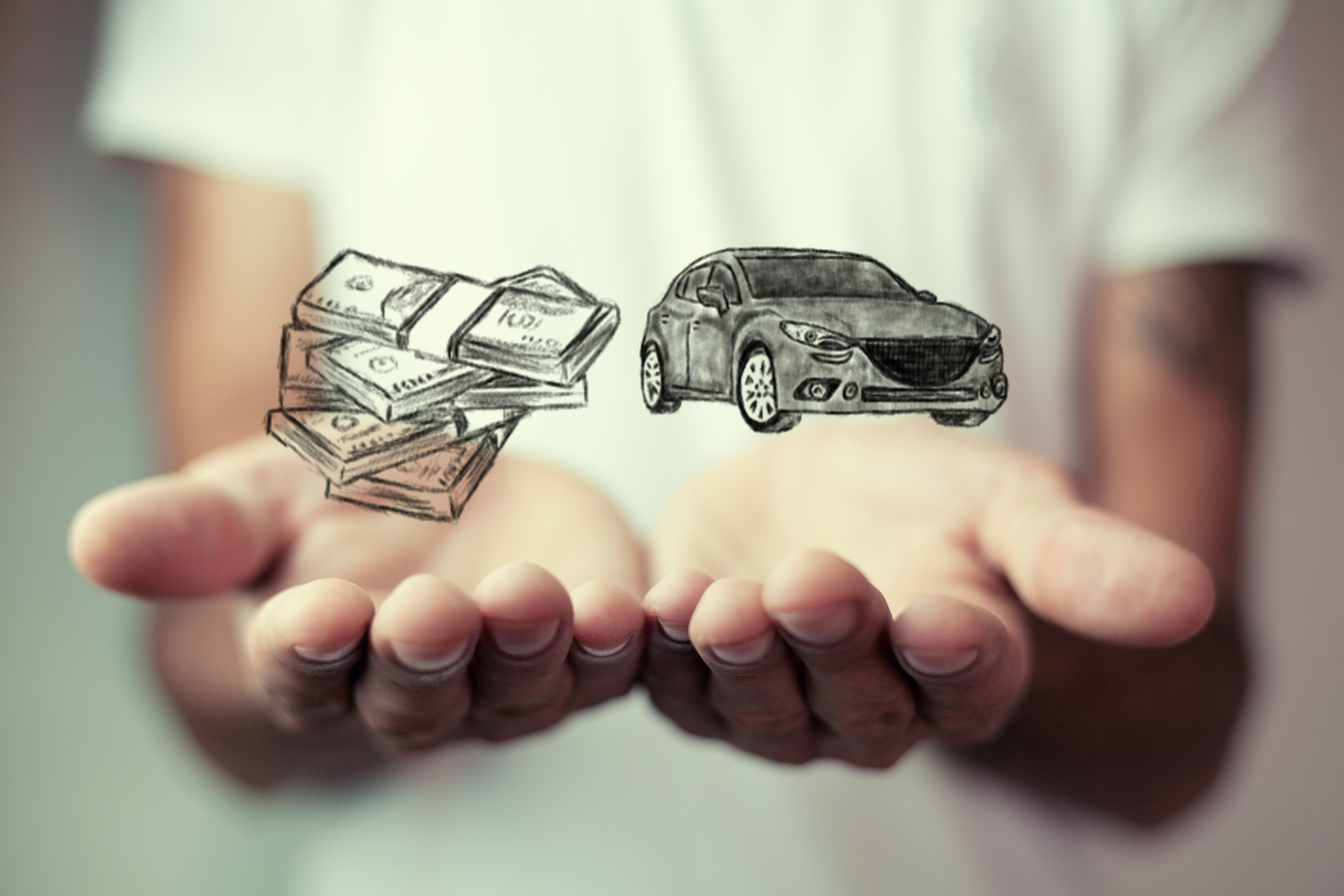 A Simple Uber Driver's Guide: Personal Loans for Uber Drivers
Uber drivers may find themselves needing a personal loan for several reasons, whether it is maintaining a vehicle they already have or purchasing a new one. Luckily, there are options out there to help get or keep them on the road.
The financially smart Uber driver will realize that a personal loan can give them the boost they need to get the job done. Read on to learn why an Uber driver might need a personal loan, how these can be beneficial, and the process they need to go through to obtain one.
Why Uber Drivers Might Need Personal Loans
A personal loan is not something to pursue frivolous expenses, but there are many valid reasons that an Uber driver may need one, such as:
Covering startup costs
Maintaining, repairing, or upgrading their current vehicle
Purchasing a new vehicle
These situations apply to different drivers, but there is a chance you may fall into one of these categories.
Startup Costs
There are many reasons you might want to become an Uber driver (flexible hours being the main point), but the cost to get started can be a bit intimidating.
First, you need to make sure your vehicle is up to Uber's standards (as elaborated below), but beyond that, you still have things like gas, inspection costs, and insurance costs to consider.
Things that can push a client to give you a stellar review may require some money upfront too, like:
A detailed vehicle
Amenities (like beverages, snacks, or a charging station)
Organization/decorations
Looking at your position from a business standpoint proves that taking out a small loan to start strong pays off in the long run and makes it easier to transition to this position.
Upgrading Current Vehicle
Although you work as an independent contractor, you still need to meet Uber's current vehicle requirements. At the very least your vehicle must:
Be 15 years old or newer
Have four doors and the ability to transport at least four passengers
Not be rebuilt or salvaged
Have no cosmetic damage or commercial branding
In some cases, you can repair the damage, but if your vehicle is too old or damaged it is better to buy a new one.
While auto loans are a great option for purchasing new vehicles, they are not always the right fit. You may benefit from a personal loan if:
You are purchasing from a private party
You do not wish to carry full coverage insurance
You are buying a project car that can easily be fixed to meet Uber's standards
In these cases, an auto loan will not cut it, but a personal loan can get you well on your way.
Vehicle Maintenance or Repairs
The most common situation in which Uber drivers will need a personal loan is covering vehicle maintenance or unexpected repairs.
Most maintenance can be dealt with at minimal cost, but that starts to climb when you are replacing things like worn-out tires or brakes. Setting aside savings to eventually cover these costs is a good plan, but it does not always work out.
The same goes for unexpected repairs. You cannot make any money using your vehicle if it is sitting around waiting to get fixed.
This also applies to cosmetic issues, even if they do not prevent you from using the vehicle. You still need to meet Uber's basic requirement of a vehicle without cosmetic damage, so dealing with things like dents or scrapes as soon as possible is important.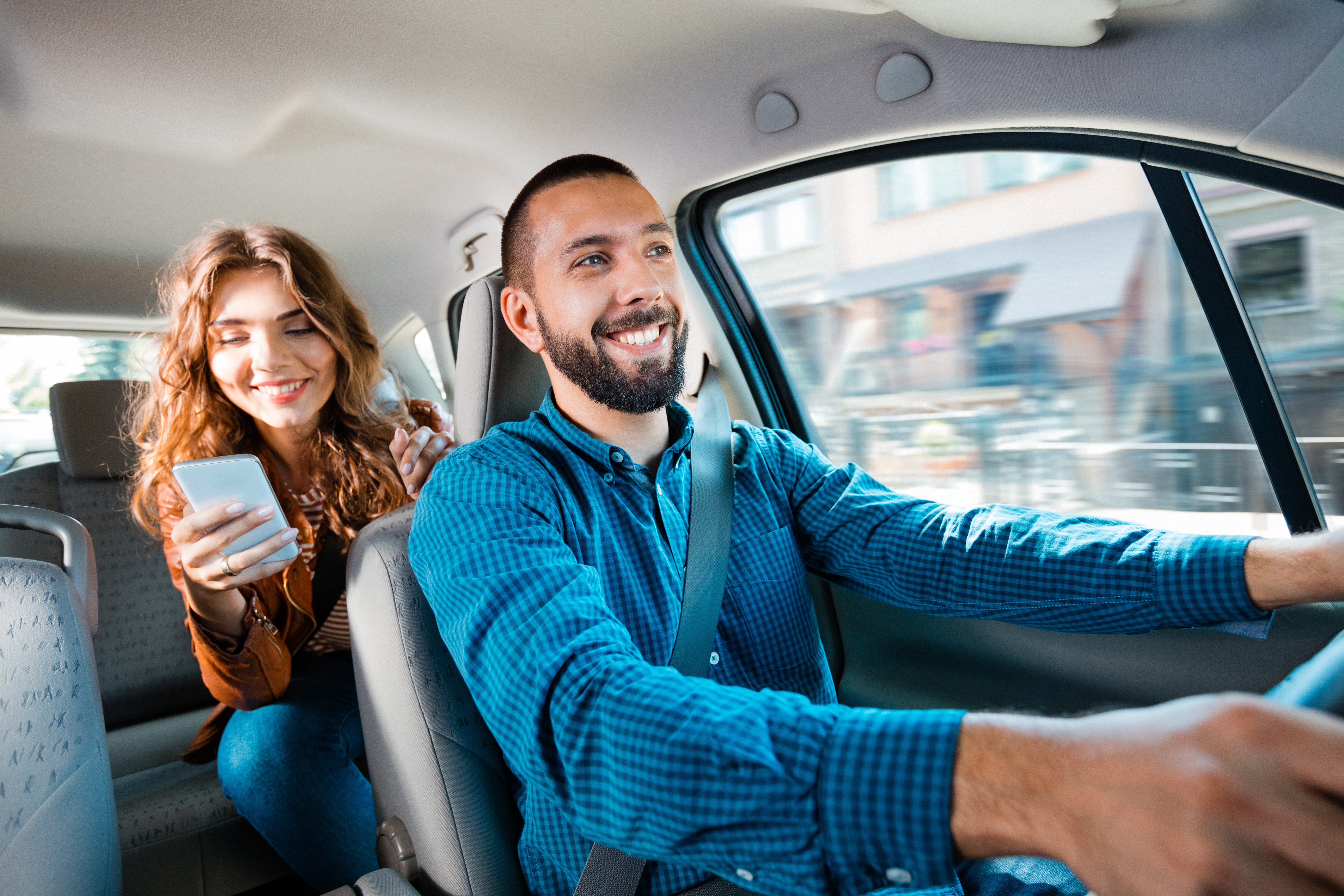 Pros and Cons of Personal Loans for Uber Drivers
There are plenty of benefits of getting a personal loan as an Uber driver but bringing some issues to light will help you make a more informed decision about what is best for you.
Pros of Personal Loans for Uber Drivers
The pros of a personal loan for Uber drivers are numerous, starting with a quick application process and fast decision. Most personal loans are available for online application, meaning you can submit your information and get on with your day.
Because of this, the funds can also be deposited into your account quickly so you can deal with the issue quickly. This means less downtime and more time driving and making money.
Personal loans have repayment plans that are easy to manage. The schedule should be clearly laid out so you can figure it into your budget before committing, and you can even opt-in for payments to be automatically drafted to avoid late fees.
Cons of Personal Loans for Uber Drivers
The biggest issue with a personal loan for Uber drivers is that you are taking on more debt. If not managed well, this could increase your debt-to-income ratio, decreasing your credit score and interfering with applications in the near future.
This is only an issue if you expect to apply for credit cards or loans in the future, and it may not even come into play.
Make sure that you are prepared to take on the monthly payment as well. Taking out a loan to keep things rolling is fine, but not if it handicaps you in the future.
How Personal Loans Work for Uber Drivers
Personal loans work for Uber drivers by providing instant cash to finance a specific need to either get them on the road or keep them on the road. They give the driver peace of mind by ensuring they can work, and they are easy to obtain.
You can receive up to $3,000 by going through a quick and easy online application process.
How to Apply for a Personal Loan as an Uber Driver
Once you decide that a personal loan will work for your situation you can fill out some basic information using an online application form. Usually, this includes:
Information from a government-issued ID, like a driver's license or passport
Routing and account numbers for the checking account that receives your income
A valid phone number that is available to contact
Social security number
Applicants must be over the age of 18, and they cannot be a regular or reserve member of the military, serving active duty, or a dependent of an active-duty military member.
Once you have completed the online application it should be processed either that same day or the next day at the latest. You will be contacted with a determination regarding your loan request, and an explanation of the next steps you can take.
If you are approved for the loan you will be presented with a document outlining things like the amount you are approved for, interest rates, fees, and your repayment plan. As long as you are comfortable with these terms you can sign online and get the funds deposited into your account.
What Determines Your Ability to Borrow as an Uber Driver
Your ability to borrow tells a creditor whether you can handle taking on the debt and exactly how much debt you can handle.
This is usually determined by considering factors like your current debt, income, and your credit history.
Your loan application may not be approved if you have a high debt-to-income ratio or a poor credit history. In these cases, it is better to speak directly to a creditor to see what options you have. Bad credit does not necessarily stop you from getting a loan, but you may need more assistance in finding an option to fit your needs.
Proving Income as an Uber Driver
The most difficult issue regarding the loan process is proving your income as an Uber driver. Independent contractors of all types have issues providing proof of income, but it does not mean the work is any less valid or that loans are out of reach for you.
Instead, you just need to find some other ways to prove your income.
Seasoned drivers who received a Form 1099 for last year's taxes can use that to establish their income. If you are not sure if you received one, think back to your income for last year. If it was more than $600 then you should have been sent one.
Bank statements are also useful for proving income. A bank statement can provide proof that a company regularly transfers money into your account and the amount deposited should be shown on your bank statement. These can even be itemized for further proof regarding your loan application.
Uber also sends out a monthly tax statement that can be used to show your current income situation. These statements show the amount that you were paid in the past month, so they can provide a more updated view on how much you are making if something like a Form 1099 is deemed outdated.
In a pinch, you can also screenshot your daily and weekly earnings on your phone. These show your predicted payout and can prove that you are currently working or that you have worked recently, but they are not as "official" as some of the statements mentioned before.
Check with your creditor to determine what they accept or require as proof of income before including it on your application.
Final Thoughts
Being an Uber driver is a fantastic way to make money both part-time and full-time, but unexpected expenses can throw a wrench in your workflow. When you are faced with a situation that requires funding that you do not have, a personal loan can keep you hard at work.
This is not a decision to be made lightly, but the opportunity should not be overlooked. The next time you need fast cash to deal with an emergency expense consider applying online for a personal loan.