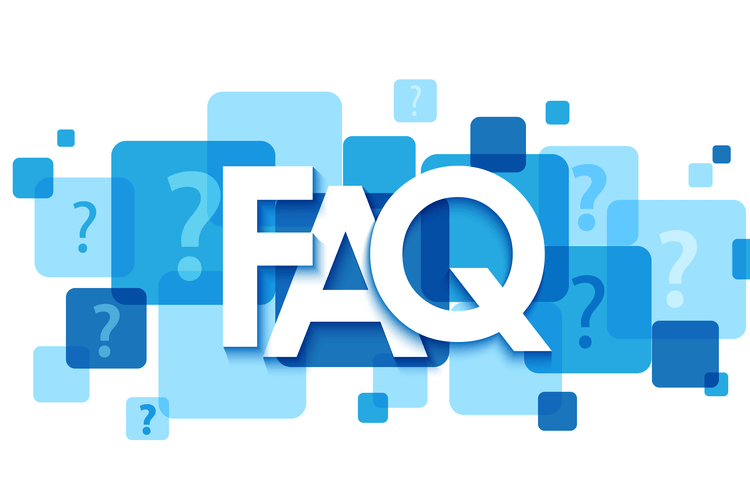 What is an Installment Loan? (Answered)
An installment loan is like a Swiss Army knife in a financial emergency: you can use them for just about anything life throws at you. How so? Well, installment loans range from $150 to as high as $3,000—and you can have that cash-in-hand in 24 hours. Of course, your loan amount will be determined by personal data and the state where you live, but more on that later.
What Are Installment Loans Used for?
Now that you get the gist, what are some common reasons people take out installment loans? We already discussed financial emergencies, and those can vary from person to person. An emergency for one person may not raise the needle for another. But, the most common financial emergencies in the United States, according to U.S. News, are:
Medical emergencies
Losing a job
Unexpected vehicle maintenance
Moving costs
Household repairs
Examples of When to Use Installment Loans
So, let's paint a picture here…You are working your regular job when suddenly your neighbor calls you. They are noticing a lot of water backing up in your yard. You talk to your manager and rush home. It appears that your plumbing system has sprung a leak. You call the plumber and they need $2,700 to get everything running again. So, do you have $2,700 in your savings (or in your mattress—we won't tell)?!
A majority of Americans do not have $2,700 saved. In fact, a majority of Americans don't have $500 to spare. This why an installment loan can be a good option.
One more example. You are driving your car downtown to pick up some items for dinner. It's been an icy winter and the city has not been able to keep up with the roads, specifically the potholes. You go around a slow driver and smack right into the deep heart of a pothole. Your tire buckles and you watch your plastic rim go racing down the street in front of you. Uh oh. You don't have a spare in the back, so you call a tow truck and give him the last $75 in your bank account. When you get to the mechanic, they tell you it will be $120 to replace the tire plus $40 for balancing and mounting.
What do you do? In many cases, people turn to an installment loan like the one offered by Simple Fast Loans because of the flexibility in repayment terms and the speed of funding.
Requirements for an Installment Loan
Now that we have discussed a few reasons why an individual might need an installment loan, let's get into the requirements for successfully qualifying.
The first thing you need to do is use your smartphone or computer and fill out the online application. To start, most of the information will be fairly basic. It will include name, address, current income, and other easy-to-answer questions to help the lender understand your current financial situation.
Here are some other important requirements:
Valid government-issued photo ID
Active checking account where most of your income is deposited
Valid phone number to be contacted
Valid Social Security Number
You must be at least 18 years old
You cannot be a regular or reserve member of the military (Army, Navy, Marine Corps, Air Force, or Coast Guard), serving on active duty, or a dependent of a member of the Armed Forces on active duty.
Following that, you will need to upload a photo ID like a Driver's License or Passport. You would probably need to scan your document as a PDF, JPEG, or PNG (these are common file types). Simple Fast Loans, for example, has a very easy system for this process and offers easy directions to get this done.
[[Insert CTA here]]
How Do I Receive Funding If I am Approved?
Next, you would need to provide your bank account and routing number, which is how the lender will send you the money if you are approved—as a direct deposit.
A common way to give this information is through Plaid, an Instant Bank Verification service, which allows you just to enter your bank's login credentials. After you log in, your banking details are automatically transferred. Instant verification services like Plaid are secure and make it easy to pass along banking details rather than searching through the bank website for your routing number.
Furthermore, most lenders will be able to send the installment loan funds to a Visa or Mastercard-branded bank debit card. However, you cannot receive your installment loan funds on a prepaid card.
Is a Credit Check Required To Be Approved?
Yes, a credit check is required to qualify for an installment loan. Using Simple Fast Loans as our example, an installment loan is granted based on your creditworthiness. Of course, lenders will want to work with you, but your interest rate will fluctuate according to how high or low your credit score.
Your credit score indicates how likely you are to repay a debt. When you apply, lenders will let you know what your credit score is and how it impacted your loan amount and interest rate.
The Difference Between an Installment Loan and a Payday Loan
It's not uncommon for borrowers searching for a personal loan online to confuse a payday loan for an installment loan. However, there are some important differences between the two.
An installment loan is a loan agreement that is based on your current credit score and income.
A payday loan is simply a loan advanced based on the amount of your paycheck.
Both of these loans are for folks who don't have great credit or find themselves in a financial emergency.
However, a payday loan typically needs to be repaid by the next pay period, or additional fees and interest will accrue.
An installment loan will be paid back in agreed-upon monthly payment amounts over a period of time that might stretch out to six or more months.
These last two bullet points are truly the main difference between these two loans. Payday loans must be repaid in one payment, while installment loans are repaid over time—this varies based on your loan amount, credit score, and other factors determined during the loan application process.
Frequently Asked Questions About Installment Loans
Here are some frequently asked questions about installment loans. Some of these may seem obvious to some, but they are always helpful to know.
Can I be pre-approved? And what does that mean?
In some cases, a pre-approval offer may come to you from a lender. It means that based on what the lender knows so far, you are approved.
This offer is based on your credit score, but it does not include all the details the lender needs to complete full approval. In short, as you go through the full application process, things can change. For example, if you are approved based on your credit, but you happen to be an active military member, you will not be approved based on the requirements above.
Do I have to sign for the loan in-person?
No, in the case of Simple Fast Loans, you do not sign in person. Some other lenders may have you drive to the store, but Simple Fast Loans is entirely online, which means you e-sign.
If you are not familiar with an e-sign, it is an electronic signature. A secure document will be sent to your email or you may be sent to a secure webpage, where you will click a box that adds your digital signature. This will represent your agreement and acts the same as a live signature or one done with paper and ink.
After I Receive My Money, Can I Receive Additional Funds?
Yes, after you have received your funds and made a few regular payments. Simple Fast Loans may send you a notice that you are eligible for an increase in your loan amount. Again, we would not expect this to happen until you have made a few payments, but once you show the ability to repay your loan, you may be eligible for additional funds.
Will I Be Charged for Paying My Loan Off Early?
No. This is very common with some lenders. If you pay off the loan early, you can be charged because the lender has not received the full interest payment. Simple Fast Loans never charges you for paying off your loan early, which is great because it keeps you out of debt for doing the right thing!